Super simple & healthy, these crispy grilled sweet potato chips are the perfect side dish. With just 2 ingredients (plus salt and pepper), they are perfect to make any time, and they are paleo, vegan, gluten free, and whole 30 friendly!
Have you ever attempted to make your own potato chips but failed miserably?
Um yes, that would be me. For some reason, I can't get them crispy enough. That's probably why I just stick my old resistant starch with nut butter tactics. Haha!
Well, today you are in luck! I just so happened to convince yet another super talented food blogger and gluten free friend of mine (Ari) to share her tricks ad tips for making the best sweet potato chips. Hint–> you wont have to bake them!
But I must warn you, once you start reading Aris blog and trying her recipes, you will become infatuated! Hehe, good thing I know her in real life and she doesn't mind me stalking. She's the best! So again, take notes, try it out, and then EAT UP!
Oh and you have to read all about her story too! So inspiring!!
Hi guys! My name is Ari and I blog at Ari's Menu. I started my blog as a place to share my lightened up recipes after losing 75 pounds. Friends and family kept asking how I did it and what I was eating, so obviously the only solution was to start a food blog. 😉 It didn't start out as much (I mean, my first couple of posts didn't even include a picture!), but soon I developed a passion for food photography and recipe development. I'm so thrilled that Lindsay gave me the opportunity to share with you guys today. I've been a huge fan of her blog, and pretty much just Lindsay as a human being for a long time, so I'm super excited to get to borrow her corner of the internet for a day. 😉
A little over a year ago, my husband discovered he had a gluten intolerance, so I started focusing my blog on gluten-free recipes. However, I strongly believe that gluten-free does not equal healthy. I believe that unless you have celiac or an intolerance, whole grains of any kind are great for you, and I always aim to make my recipes accessible to everyone, regardless of dietary needs. We just happen to eat gluten-free.

These grilled sweet  potato chips are ridiculously simple and easy to make.
The hardest part is slicing the sweet potatoes. If you have a mandolin slicer, it will be easier, but I don't have one, so I just sliced my little heart out. 😉 Then I tossed them in some coconut oil, seasoned with salt and pepper and threw those babies on the grill where they hang out for just a couple of minutes per side. That's it! The secret to getting them crispy is slicing them verrrrry thin and getting just enough char while they're on the grill. You don't want them burnt, but a little char is a good thing!
Print
How To Grill Sweet Potato Chips
---
Description
How To Grill Sweet Potato Chips
---
Grilled Sweet Potato Chips Ingredients:
2

medium sweet potatoes, very thinly sliced

1 tablespoon

coconut oil, melted
generous pinch each salt and pepper
---
Instructions
Instructions:
Preheat the grill to medium heat. Toss sliced sweet potatoes in coconut oil. Season with salt and pepper.
Grill until browned with a light char, about 3-4 minutes per side. Serve immediately.
Pretty simple! Now eat up and enjoy.
Ari from Ari's Menu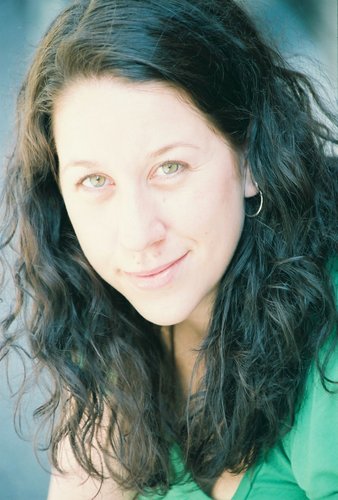 You can follow Ari on Social Media below!
Thanks Ari! Believe it or not, I'm going to try grilling these this week! It's our last week in Colorado, might as well LIVE it up! haha.
So what do you think? Will you grill chips?
Cheers,
 LC