The past month I've seen a certain word everywhere. I've heard it, read it, thought it, absorbed it.
So what the heck is this word?
Smallness (in life).
Sometimes feeling small in a BIG world is where God needs you to be so you can gain strength, grow, and support others.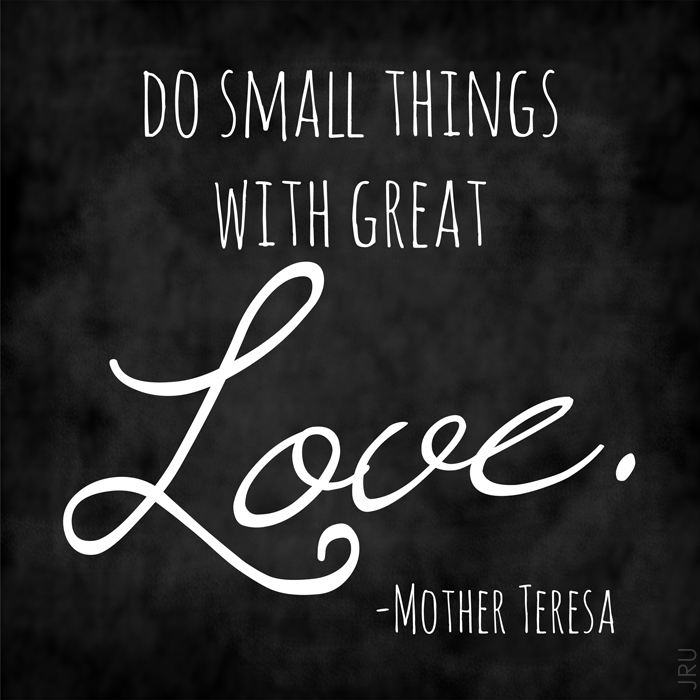 We (Crazy Cotters) often feel small trying to figure out this DREAM, this JOURNEY. The past injuries and health issues left us feeling downsized. I guess you could say we felt like we lost our "value" in this BIG DREAM of ours. One that we worked so hard to achieve.
But you know what?
Our downsizing led us to a more valuable approach to health, life, and marriage. It helped us focus on taking SMALL steps.
Small steps that will hopefully lead to success; success in our every day ambitions and in our relationship.
But what about other passions, the ones we still YEARN for?
I often feel small among other amazing food bloggers or fitness bloggers. But that small feeling is not one that is invaluable, but more amazed with the GREATNESS and support of this community. And to be honest, I don't think I'm suppose to strive towards becoming a "successful" blogger. I think I'm suppose to strive towards being a JOYFUL and GENUINE blogger and let God to plan that rest.
Oh how tricky that can be at times, because we all want to "feel" successful. I blame it on this built in need to be valued, whether it be in our jobs, our fitness, our hobbies/passions, or our in humanness. And smallness (to most) does not add up to great value.
Or does it?
What if we did small things. A lot. Wouldn't that add up? Wouldn't that be VALUABLE? Wouldn't that lead to more internal Success?
Yes, yes it would. –> EVERY DAY SMALL VICTORIES –> THEY COUNT!
Small things like send a kind note or text to a friend.
Small things like saying thank you and "I appreciate you!"
Small things like listening to someone, even when we feel like we don't have the time.
Small things like being JOYFUL. Yes, that actually can bring SO MUCH value to our lives and yet, all it takes is a small smile and word of encouragement.
So what if you are not in the place you expected be in life right now. What if you feel small in a world of BIG DREAMS?
I say smallness is the start to greatness!
Let's strive for that, shall we?
Cheers!
Corny Cotter, Sherpa Wife, Small Victory Seeker.