It's funny, most people are heading back to school, work, etc. and craving a routine. I get that, I really do. Especially if you have kids.
But for us? We've been plowing away at work, training, in the brutal summer heat. It's at this point when our routine can almost slow us down from that SECOND WIND of dreaming big.
(thank you Tara for the bracelet)
We need makes some changes in order to REVIVE ourselves. This includes my husband's quality of training, our relationship, and for me … a little TLC.
I (we) need to let go of routine.
In fact, we need an UNROUTINE…. to allow things to flow as is, naturally, in harmony.
Which, ironically, is similar to a rhythm. And after reading THIS devotional, I knew we needed to replace routine and embrace a NEW rhythm (temporarily). In fact, it was their definition of rhythm that truly struck a cord with me (pun intended)
Rhythm: a frame of mind that suggests more of an art. If you have rhythm, then whatever you decide to do with intention fits in the dance. Rhythm feels like choice and nuance and paying attention to your surroundings. Rhythm is alive and open to adjustments based on the circumstance. Rhythm focuses on needs.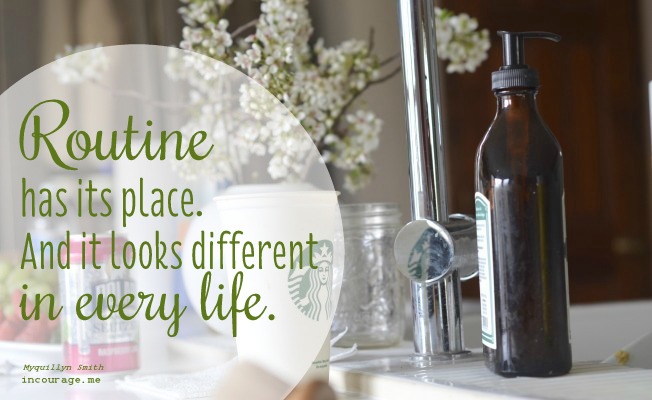 Don't get me wrong, routine can be good! It's sooooooo needed during certain seasons of life.
But this season, right now, we need to cling to that second wind. We need to get out of own way, get out of our own routine, and just GO!
That being said, our bags are packed for two weeks, the car is fully loaded. Good training awaits, along with a few races. Hoping to visit a few friends, breathe some cool mountain air, and sync into a new rhythm.
Thanks Amanda for letting me think out loud today, UNroutinely.

Are you needing routine or rhythm?
Cheers from the Road!
Sherpa Wife
p.s.
I know you want to bust out in Gloria Estefan lyrics now.